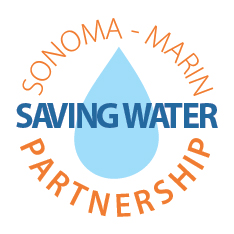 Introduction
Welcome to the Sonoma-Marin Saving Water Partnership Low Water Use Plant Guide. The purpose of this website is to provide inspiration to home gardeners on water efficient plants that are adapted to our climate. All of the plants shown on this website have been classified by horticultural experts as being amongst the most water efficient available.
Plant Content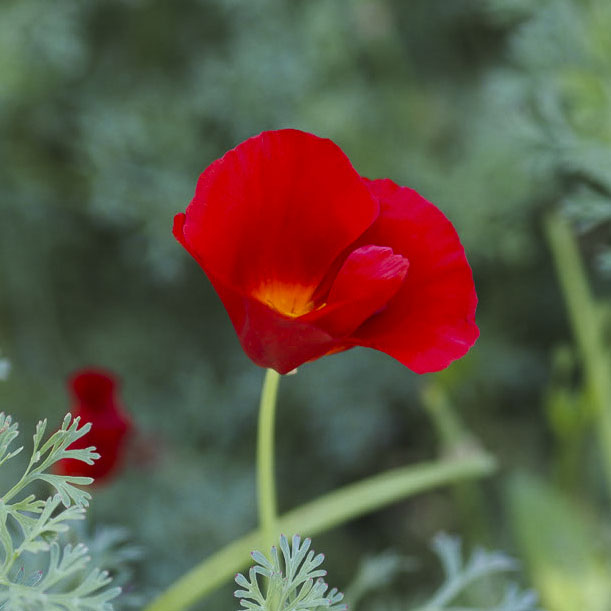 Plants – descriptions and images of about 500 plants that have been classified by horticultural experts as needing low or very low amounts of supplemental irrigation. For further information about this classification refer to the Water Use Classification of Landscape Species website (WUCOLS). This site provides several ways to search for plants:
Helpful Plant Lists – click on a list to view a list of plants matching given criteria.
Guided Search – use this search tool to find plants matching specific criteria.
By Common Name – plants listed in alphabetical order by common name. While searching by common name is a convenient way to find a plant be aware that some plants have several common names and that plants may share the same common name.
By Botanical Name – plants listed in alphabetical order by botanical name.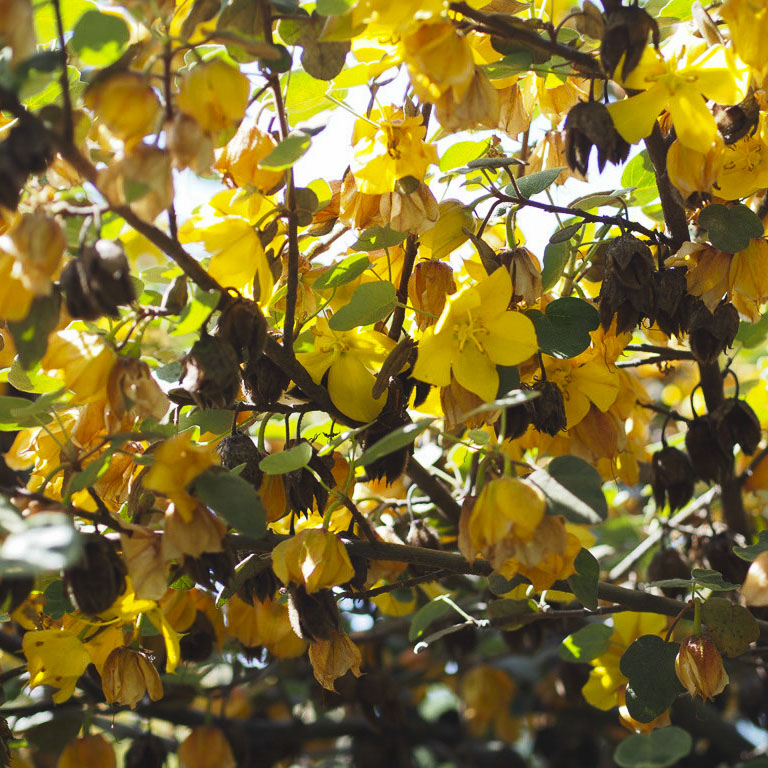 Garden Tours – take a photo tour of some inspiring landscapes. Some plants are identified with links. Hover over the link to reveal information about the plant.
Garden Galleries – selections of garden photos grouped by different categories. As in the Garden Tours section, some plants are identified with links.
My List – add plants and gardens to your list with the "Add" button in plant descriptions, Garden Tour images, and Garden Gallery images. Go to My List from the main menu to view the plants and gardens added to your list. The following reports can be generated in the plant area of My List:
Hydrozones

– groups plants by their water requirements so that they can be grouped together in the landscape for more efficient irrigation.

All Pictures

– provides small images of plants for reference together with botanical and common names.

Plant Details

– provides multiple images and all available plant information.

Plant List

– provides a single photo together with basic plant information.
Watering Guide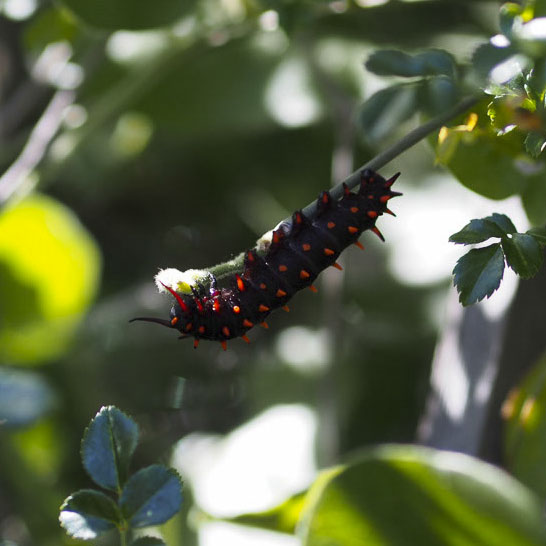 Refer to your water supplier for any mandatory drought restrictions that might be in place. As of May 2015 emergency conservation in California prohibits:
Using potable water to wash sidewalks and driveways
Runoff when irrigating with potable water
Using hoses with no shutoff nozzles to wash cars
Using potable water in decorative water features that do not recirculate the water
Using outdoor irrigation during and 48 hours following measurable precipitation
Using potable water to irrigate ornamental turf on public street medians
Using potable water to irrigate landscapes of new homes and buildings inconsistent with CBSC and DHCD requirements
Know your plants
Many plants classified as having a low or very low water requirement can survive on minimal supplemental irrigation.
Group plants together by their water requirement or hydrozone so that lower water use plants are not over watered.
Excessive watering is a common cause of plant failure. Plants require water and oxygen to survive.
Water for plant health. Over watering can promote excessive plant growth resulting in higher maintenance.
Larger plants such as trees and shrubs can be watered less frequently but relatively deeply.
Smaller plants such as perennials and food crops may require more regular watering.
Optimize the water available in the landscape
Divert downspouts into suitable areas of the landscape to recharge water in the soil. Earthworks such as swales and dry creek beds can be used to retain water onsite and infiltrate it into the soil.
Maintenance practices such as a 3 to 6-inch layer of mulch and incorporating organic matter into the soil can dramatically reduce the amount of water lost to evaporation and increase the water holding capacity of the soil.
Use alternate water supplies such as rainwater and graywater before using potable water in the landscape.
Follow weather patterns
In Sonoma County the irrigation season is generally April to October. Turn off your irrigation system in the winter months and only irrigate as required.
Plant water requirements are much lower in the spring and fall than in the summer months. Adjust irrigation run times to match the season.
Water in the evening (after 8 p.m.) or early in the morning (before 6 a.m.) to take advantage of relatively low winds and less loss of water to evaporation.
Manage your irrigation system
Each week during the irrigation season the City of Santa Rosa Water Smart program provides suggested irrigation run times based on local weather conditions. These run times provide an excellent starting point for the majority of Sonoma County residents.
Don't set it and forget it.
Check your irrigation system regularly for leaks and overspray.
Reduce irrigation run times to reduce runoff.
Use multiple start times to achieve desired irrigation time while preventing runoff.
Know your irrigation system
Visit your local irrigation supplier for expert advice and design assistance.
Visit the California Urban Water Conservation Council (CUWCC) Video Library for irrigation how to videos.
Drip irrigation applies water directly to the plant root zone and if properly designed at a rate that the soil can absorb it.
Inline drip irrigation has emitters embedded inside the tubing at regular intervals and is less prone to clogging and damage than external emitters.
Overhead spray irrigation typically applies water to the soil much faster than it can be absorbed. o Fixed spray heads typically have the highest precipitation rate.
High efficiency rotating spray nozzles have a much lower precipitation rate and larger water droplets and typically apply water more efficiently.

Rotors are used to irrigate large areas such as sports fields and have a lower precipitation rate than fixed spray heads.
Professional Landscaping Resources
Landscape Contractors - many landscape contractors offer design and build services, whereas others might specialize in a specific area. The California Landscape Contractors Association provides a listing of licensed landscape contractors in California. California Law stipulates that work performed for $500.00 or more for labor and materials must be accomplished by a licensed contractor.
Landscape Designers – the term landscape designer is not a regulated or licensed title. In California, landscape designers can provide residential landscape designs including the selection and placement of plants. Landscape designers cannot prepare construction specifications of tangible objects, grading plans, or drainage plans. The Association of Professional Landscape Designers California Chapter provides a listing of their members.
Landscape Architects – landscape architects hold a professional license to practice landscape architecture and can design landscapes of any scale including structural elements. A landscape architect would typically be hired on large scale residential projects and might work with a licensed contractor for installation. For further information contact the American Society of Landscape Architects.
Certified professionals from the Qualified Water Efficient Landscaper (QWEL) program trained in water efficient landscape practices including plant selection, irrigation system design, and water management. QWEL is an EPA WaterSense professional certification program in irrigation system auditing.
Bay-Friendly Qualified Professionals have completed training in sustainable landscaping practices.
Unlicensed Landscapers provide a range of services. Ensure that the individual that you are working with has good references and experience performing the tasks that you are hiring them to do.
Additional Resources